Residential Roof Replacement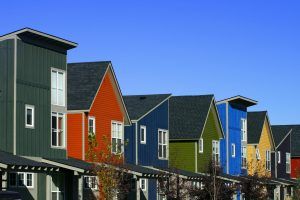 Because your roof is arguably the most important building element of your home. A roof's structural integrity is paramount to the rest of your home. Because it is meant to protect every room of your house from the attic to the foundation, your roof is one housing aspect you should never ignore.
Because it takes so much abuse, however, it is inevitable that your roof will succumb to wear and tear. Though a good roof will last decades, roof replacement is a certain reality for any homeowner.
Understanding how critical a solid roofing structure is to the structural integrity and safety of your home, we work with extreme dedication and diligence to ensure that homeowners have the highest quality roof. Specializing in roof replacement, either in-part or in-full, our team of roofers install only the highest-quality materials, recognized for their durability and easy installation. From the soffits to the flashing, we'll work to ensure a beautiful, superior and long-lasting roof.
Guaranteeing the structural integrity of your roof replacement project, we proudly offer the following roof types:
Metal
Asphalt Shingle
Wood/Composite Shingle
Flat
Contact us now for a free estimate and consultation by Hinkle Roofing and discover why so many of your friends and neighbors prefer us for all their roofing needs.