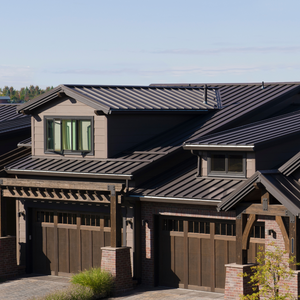 Hinkle Roofing is your go-to residential roofer in central Ohio. We are committed to providing the highest quality roofing services and the best customer service experience. We understand that your roof is one of the most important investments of your home and that you need a reliable and trustworthy roofer. Our team of experienced professionals are committed to providing the highest quality of craftsmanship and materials to ensure that your roof is built to last.
We understand that your home is a major investment and we guarantee that you will be satisfied with our workmanship. We strive to make sure that you get the best value for your money and that you are completely satisfied with the end result.
Whether you're paying for a new roof or filing an insurance claim, we'll explain the process from start to finish and keep you updated on the status of your project. We will come to your home, listen to your needs, and recommend the best course of action for your particular situation. We understand that every roof is different, so we tailor our services to meet your specific needs. Contact us today to learn more about how we can help you with your residential roofing needs!
Residential Repairs Residential Roofing Inspections Residential Roof Replacement