Though Ohio may not rank in the top spots for damaging hail, when it does come, it comes in full force. Residents and business owners that have been hit by these hailstorms can tell you that the damage that they've been known to cause is nothing to scoff at.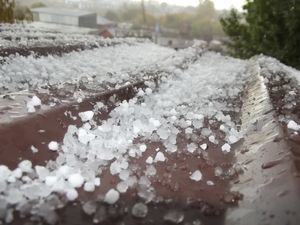 TOP-NOTCH ROOFING REPAIR SERVICES
Experienced in all types of storm damage and roof repair services, our residential and commercial roofing company in central Ohio knows the results of heavy hail. Even small hail can cause damages such as pitting while large hailstones can crack and break shingles of any roofing material. Damages to the roofs of both residences and business facilities have totaled in the millions of dollars, necessitating the need for quality roofing services. When this happens, it's crucial to reach out to your local roofing company who cares. Hinkle Roofing is proud to provide comprehensive roof repair services to ensure that your home and family are protected.
QUALITY REPRESENTATION
Representing you to your insurance company, we strive to make sure that your claim is filed in the right way in order to facilitate approval. Presenting the damage in the proper ways, we act as your personal advocate, helping to file your roofing insurance claim quickly in order to get your roof back to a functional state as soon as possible.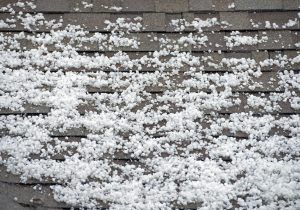 PREPARING FOR THE WORST
Ohio's springtime weather provides a strong environment for producing hail storms. Let the Hinkle Roofing team do what we can to ensure that your roof is able to withstand hail and other storms with a full roofing system assessment.
If your home does become damaged by hail, make sure to call the professionals that your friends and neighbors choose — Hinkle Roofing.
Contact our roofing specialists today for assistance!