Residential Roof Inspections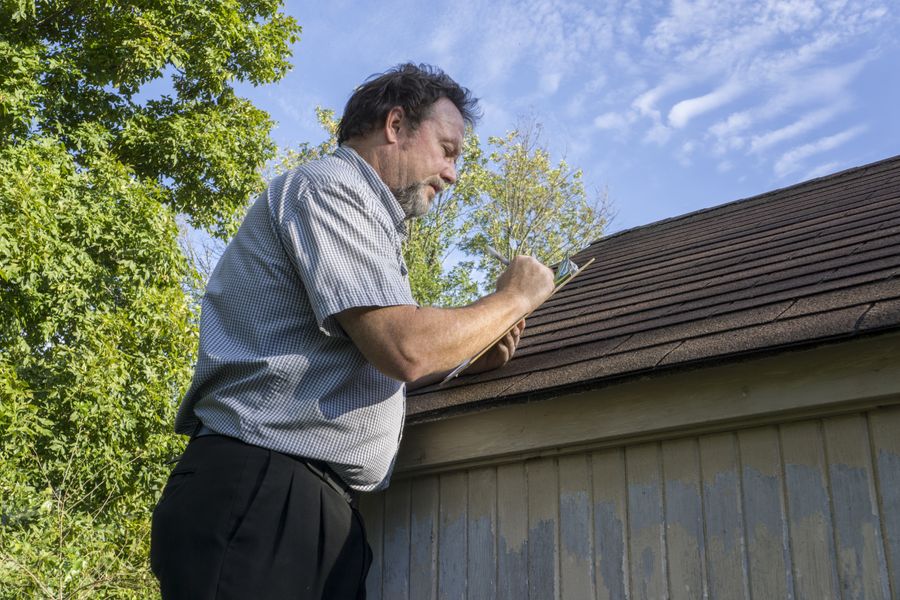 Like when you start falling ill, your roof will show very obvious symptoms of existing problems. Though you may not be totally aware, our team of roofing specialists will know right away. While drafts and water spots often serve as alerts to homeowners, there are a number of other issues that tell us if the integrity of your roof has been compromised in any way.
Only through comprehensive roof inspections can our team of professional roofers discover the true cause of any existing problems. After more than 30 years in the industry, we can spot a roofing problem from a mile away (well, maybe not a full mile) and pinpoint the most effective and affordable solution for that particular problem.
From sagging, bending, and bowing to leaking, breezes, and rot, we can pinpoint a roof's problems, giving homeowners a diagnosis and restoration plan that is both guaranteed and affordable.
Working with your insurance company, we help with roofing claims of all types, helping you get your damaged roof back to its healthy, reliable state in no time.
Offering free estimates and consultations, the Hinkle Roofing team boasts some of the fastest response times in the roofing industry, facilitating the prompt and efficient repair or replacement of your roof. Have a home that is in the process of being built? We also specialize in new residential roof construction and extend our free estimate offer to new homeowners. Find out more by calling our customer care team today!