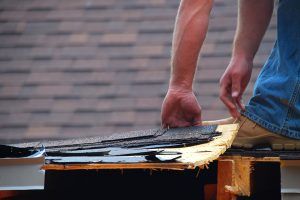 Extreme weather, poor roof installation techniques, and inferior roofing material can all take their toll on your roof, no matter how old it is. Unfortunately, by the time you discover a problem with your roof, there may already be additional damage to other structural elements of your home. While routine inspections can help mitigate unseen damage, there will be times when comprehensive roof repairs will be needed.
As specialists in residential roof repairs, our team of construction experts understands the signs of damage and knows the most effective solutions, keeping your roof service costs to a minimum. Protecting the long-term life of your asphalt, metal, wood, or composite roof, we proudly offer the following repairs, any time of the year:
Shingle replacement
Flashing replacement
Resealing
Repair of leaks and cracks around additions
Bending and bowing repairs
By addressing your roofing issues urgently, we do our best to limit or eliminate damage to your roof. With more than 30 years of industry experience, we've seen it all when it comes to central Ohio rooftops. Luckily, this experience has chiseled us into roofing masters, knowing the most effective and affordable solution needed for any particular problem.
Don't waste another minute or spend one too many dollars on roof repair. Protect your biggest investment now by calling for your free estimate by Hinkle Roofing; we are the region's preferred roofing company.